Description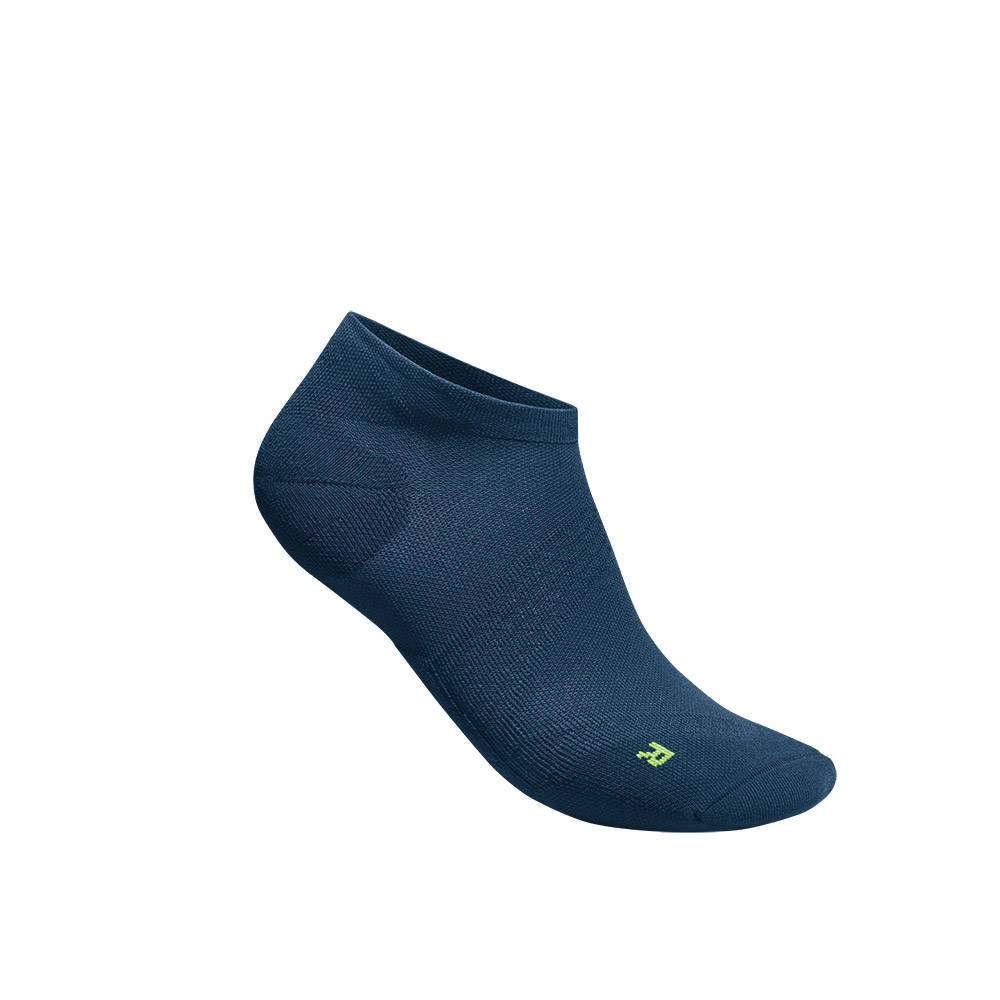 Ease your run! Our new Run Ultralight Low Cut Socks provide you with a relaxed feeling without sacrificing pace. They are made for a perfect fit synchronising foot, sock and shoe - to achieve your goals with even more comfort.
Low Cut Run Socks to reduce pressure on your feet through anatomic padding

Our Run Ultralight Low Cut Socks are subtle companions for any run and are comfortable to wear in running shoes. The short sports socks envelop the foot up to the ankle. They are not visible at first glance, yet impressively functional.
The Arch Lift comfort zone supports the foot arches and offers targeted relief. The Relief Sole and Heel Protection functional zones are gentle on the sole and reduce the pressure load on the heel as the foot touches the ground. They enable the feet to withstand continued high levels of strain much better, without compromising freedom of movement in running shoes. The Achilles Comfort groove provides lasting relief for the Achilles tendon and prevents irritation.

The short sports compression socks are durable, breathable and washable at 40 °C. They have an ideal fit on the skin for maximum effectiveness. Run Low Cut Socks are specially made in Germany to top quality standards and are toxin-free and skin-friendly. The shoe size must be determined for choosing the correct size.

Material composition: 91% Polyamide, 9% Elastane

Benefits:
Allows greater loads for longer on your soles
Supports the arches of the foot, stabilises the midfoot and the ankle joint and prevents overload
Comfort groove for the Achilles tendon effectively reduces irritation on longer runs
A perfect fit synchronising foot, sock and shoe
Hypoallergenic, breathable and moisture-wicking
Anatomically padded - right and left specific
Durable, toxic-free product of robust quality