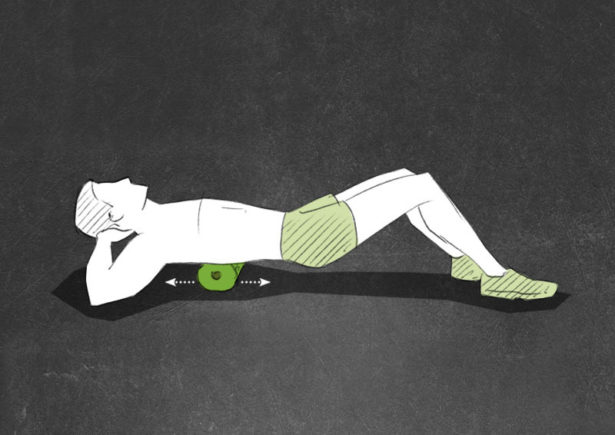 MIDDLE AND LOWER BACK WITH THE BLACKROLL®
STARTING POSITION

Sit on the floor and plant your feet, with your knees bent at a 90-degree angle. Place the BLACKROLL® beneath the lumbar spine, just above the waistline in the lower back and lower your upper body backwards onto the BLACKROLL®.
EXECUTION
Lace your fingers behind the head and lift your buttocks. Slowly roll back and forth between the waistline to the tips of your shoulder blades by bending and straightening your legs. Remain on hotspots for about 15 seconds.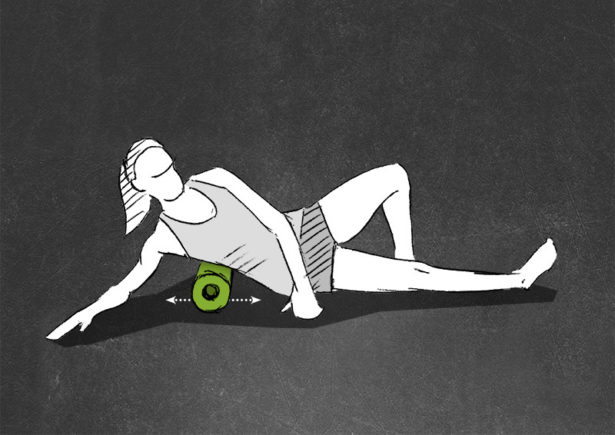 LATERAL TRUNK AND LATISSIMUS WITH THE BLACKROLL®
STARTING POSITION
Start in a side plank position on the right side. Place the BLACKROLL® under your trunk just above the hip. Bend the left leg and plant it in front or behind your body. Support yourself with your left arm in front of you and straighten your right arm.

EXECUTION
Slowly roll up and down. Also turn your back slightly backwards to treat the latissimus more extensively. Then switch sides.
There are no products to list in this category.