Description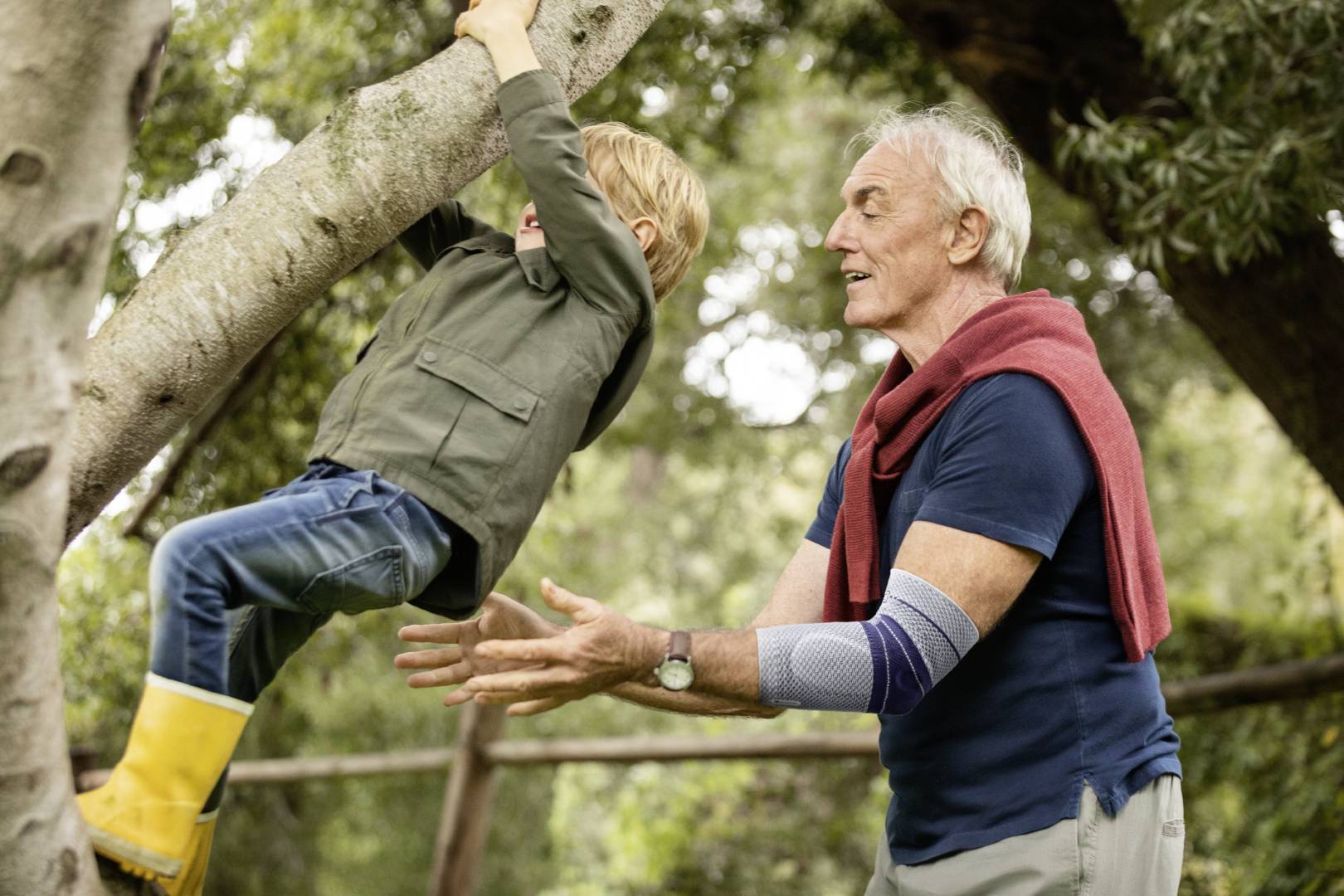 Alleviate pain in the elbow and improve its mobility
The effective knitted fabric and specially contoured pads of the EpiTrain provide relief and make it possible to start mobility training at an early stage. The comfortable support fits perfectly and features a particularly soft zone in the crook of the elbow. Swiftly regain pain-free mobility with EpiTrain.
Alleviates pain and relieves the irritated muscle-tendon junction

Improves elbow mobility

Allows inflammation and swelling to subside more quickly

Offers a perfect fit, breathable knitted fabric and a particularly soft bending zone
Treatment of:
Tennis elbow




Golfer's elbow




Elbow pain

Swelling of the elbow

Elbow tendinitis

Elbow arthritis
Box contains 1 product and 1 user manual.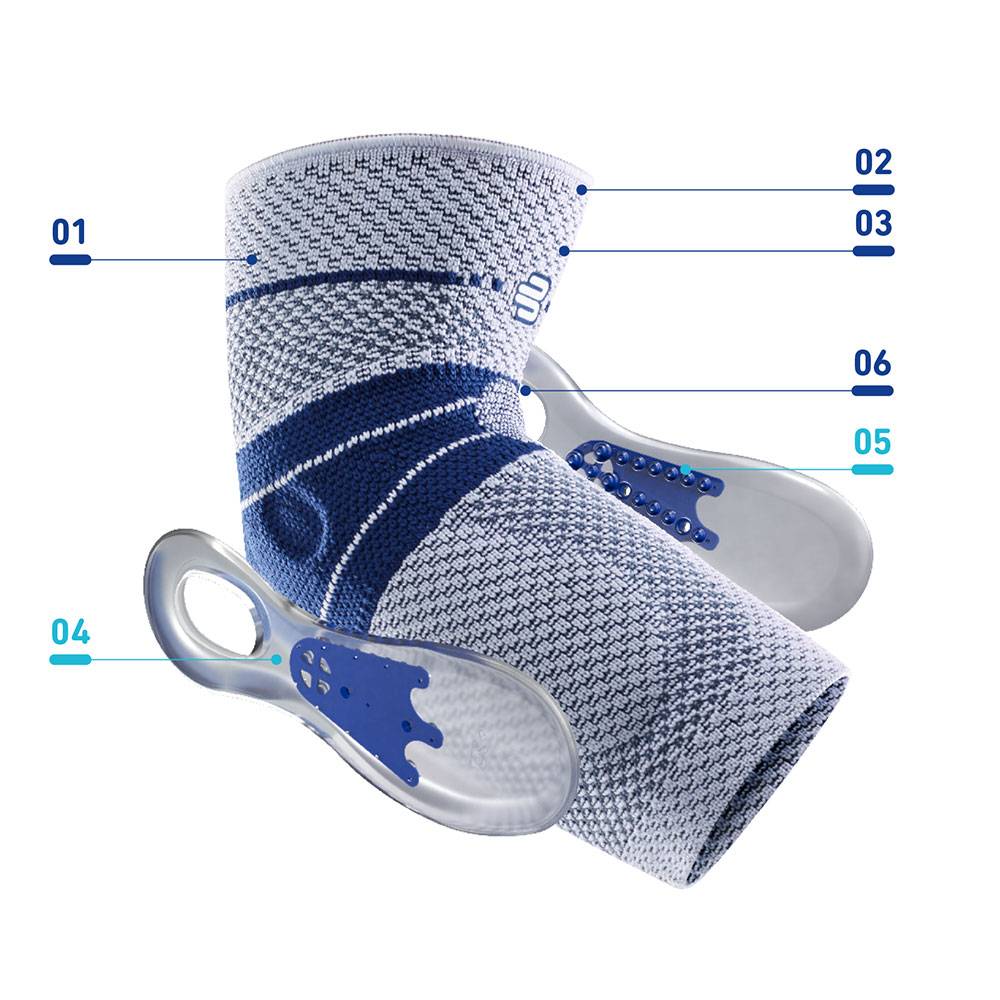 Specifications
01 Three-dimensional Train active knit for a perfect fit
02 Reduced pressure at the edges prevents constriction
03 High elasticity for easy fitting and removal, comfortable to wear
04 Viscoelastic Epicon+ Pads with epicondyle cut-outs support and provide pressure relief for the elbow, accelerate absorption of edema and effusion to ensure the secure positioning of the support
05 Firmer material components with frictional nubs relieve pain and encourage the elbow's healing process
06 Elbow area with a soft and breathable zone improves wearing comfort
TENNIS ELBOW CAN HAPPEN TO ANYONE
Excessive strain due to sports is far from the only reason your elbow can become a problem area. A contusion, surgery or simply excessive strain of the tendon system is all it takes. EpiTrain relieves and stabilizes the joint. It can reduce pain and improve mobility. Particularly if your elbow frequently gives you trouble, you will appreciate the elbow support as a preventive tool. Two functional cushions, or pads, are incorporated into the support at the inside and outside of the joint. Equipped with novel massage nubs, they provide local relief along the muscles and tendon insertions. Special cutouts around the protruding bones of the elbow prevent unpleasant pressure and ensure correct positioning of the support.
FIT AGAIN FAST
The EpiTrain encourages circulation with a constant intermittent compression massage and promotes the reduction of edemas and hematomas. It also improves the control of your muscles. This allows the muscles to actively stabilize the joint. The breathable knitted fabric is very comfortable to wear on the skin and wicks away moisture: preventing unpleasant sweating. A particularly soft zone in the crook of the elbow provides additional comfort. EpiTrain is also ideally suited for physiotherapy and therapeutic exercises. After all, when it comes to elbows, being active is key to good health!