Description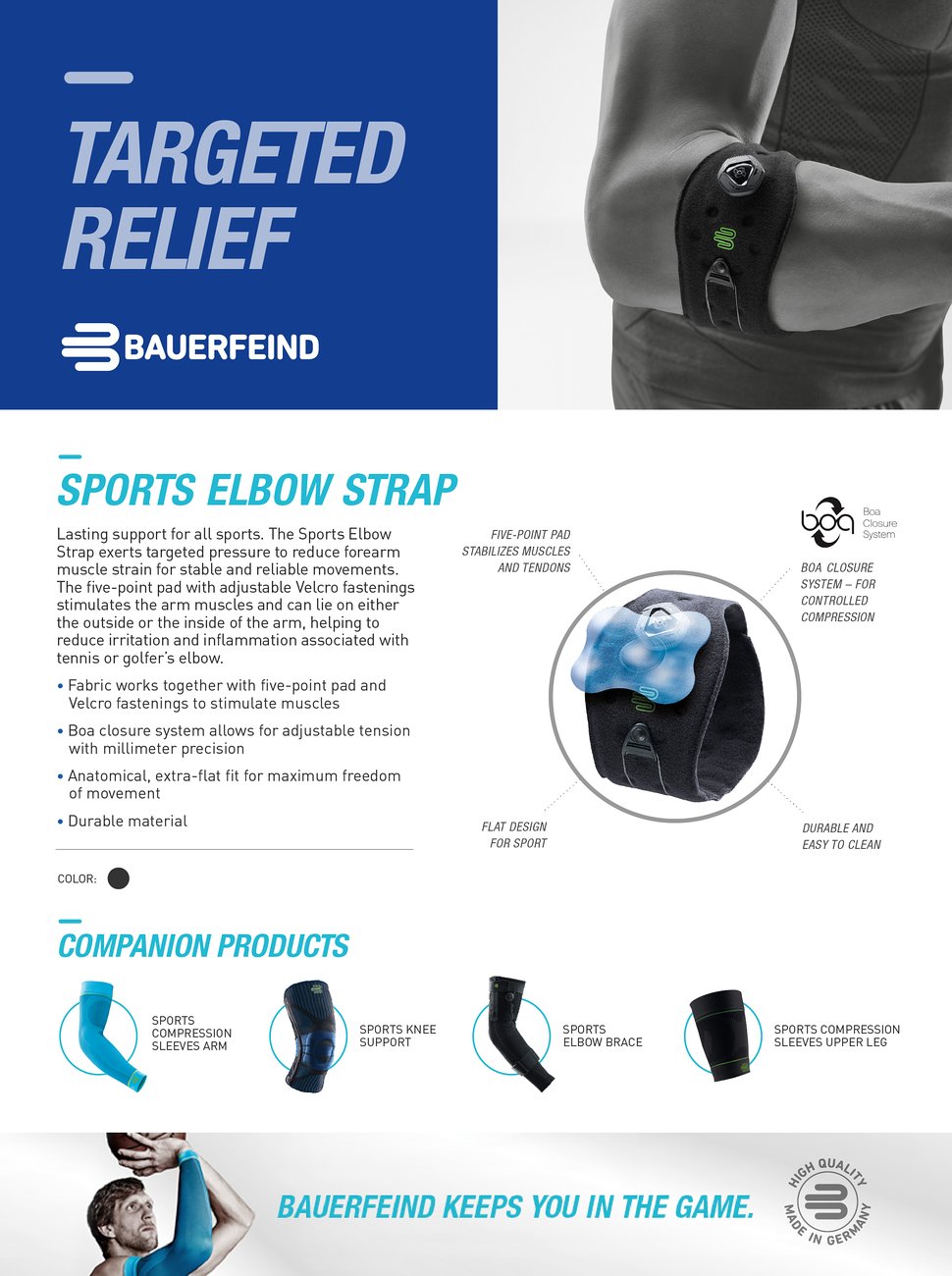 Provides relief for the forearm muscles around the elbow!
DESCRIPTION:
The Sports Elbow Strap provides targeted relief for the forearm muscles around the elbow. Its five-point pad can lie on either the outside or the inside and reduces the pain trigger points typically associated with tennis or golfer's elbow. The practical Boa fastening allows for individual adjustment of the relieving compression, while the flat strap fits perfectly without restricting the elbow.
FEATURES
- Provides targeted relief for the tendon attachment sites at the elbow
- Stimulates typical pain trigger points
- Compression can be set individually and precisely
- Durable for rigorous sporting activities
- Anatomically shaped for a comfortable fit
BAUERFEIND SPORTS LINE!
When you want to perform at a high level you need to know you can depend on your body in any situation. The premium sports ankle support of our SPORTS LINE will boost your self confidence to know your body can handle the stress that comes with sports activities. The Bauerfeind Sports Line results in better endurance, less fatigue and quicker recovery times!
Reviews (0)