NEW ISSUE OF THE SPECIALIST MAGAZINE - BAUERFEIND LIFE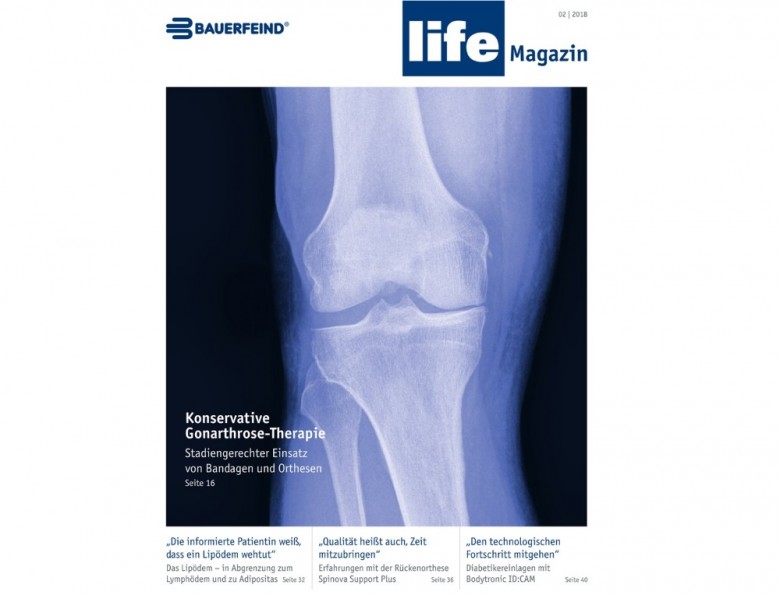 FOCUS: OSTEOARTHRITIS OF THE KNEE.
The articles from the newest issue are available online at www.bauerfeind-life.com. The online presence of Bauerfeind life that is available in German and in English has had a new look. The illustrative reports, for example, will provide readers with further information about interview partners or Bauerfeind products.
Osteoarthritis differs among individuals and must be treated according to the relevant stage of the condition: the latest issue of the specialist magazine Bauerfeind life focusses on non-surgical treatment of osteoarthritis of the knee, using supports and orthoses.
Further focus topics of the new issue include a review of OTWorld 2018 in Leipzig, a background report about the diagnosis and treatment of lipedema and lymphedema, as well as information about thenew General Data Protection Regulation (GDPR).