GET BACK TO RUNNING WITH GENUTRAIN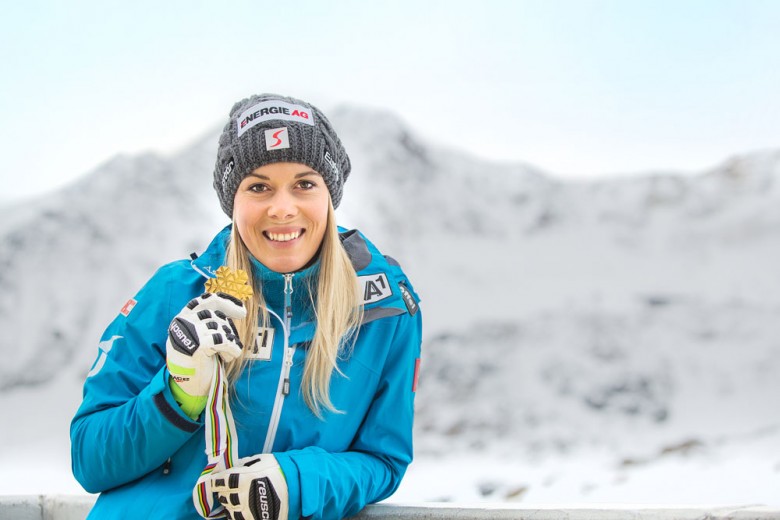 Bauerfeind AG is teaming up with Austrian Andrea Limbacher. The medical aid manufacturer from Thuringia is accompanying the 27-year-old ski cross professional to the 2018 Winter Olympics in Pyeongchang, South Korea.
The collaboration came about due to the partnership between Bauerfeind Austria and the Austrian Skiing Association (Österreichischen Skiverband or ÖSV), which dates back to 2010. This is why freestyle skier Andrea Limbacher was already familiar with Bauerfeind and had been using its products for some years, and particularly intensively following her serious knee injury last winter. In March 2016, the ski cross world champion fell badly whilst skiing and tore several ligaments in her knee.

"What I like about Bauerfeind products is that you don't just see how high-quality they are, you can feel it. GenuTrain has been helping me since I started skiing again. The support takes some of the pressure off my knee, but without restricting movement at all," Andrea Limbacher explained at the start of her training in Pitztal, in Austria.