Description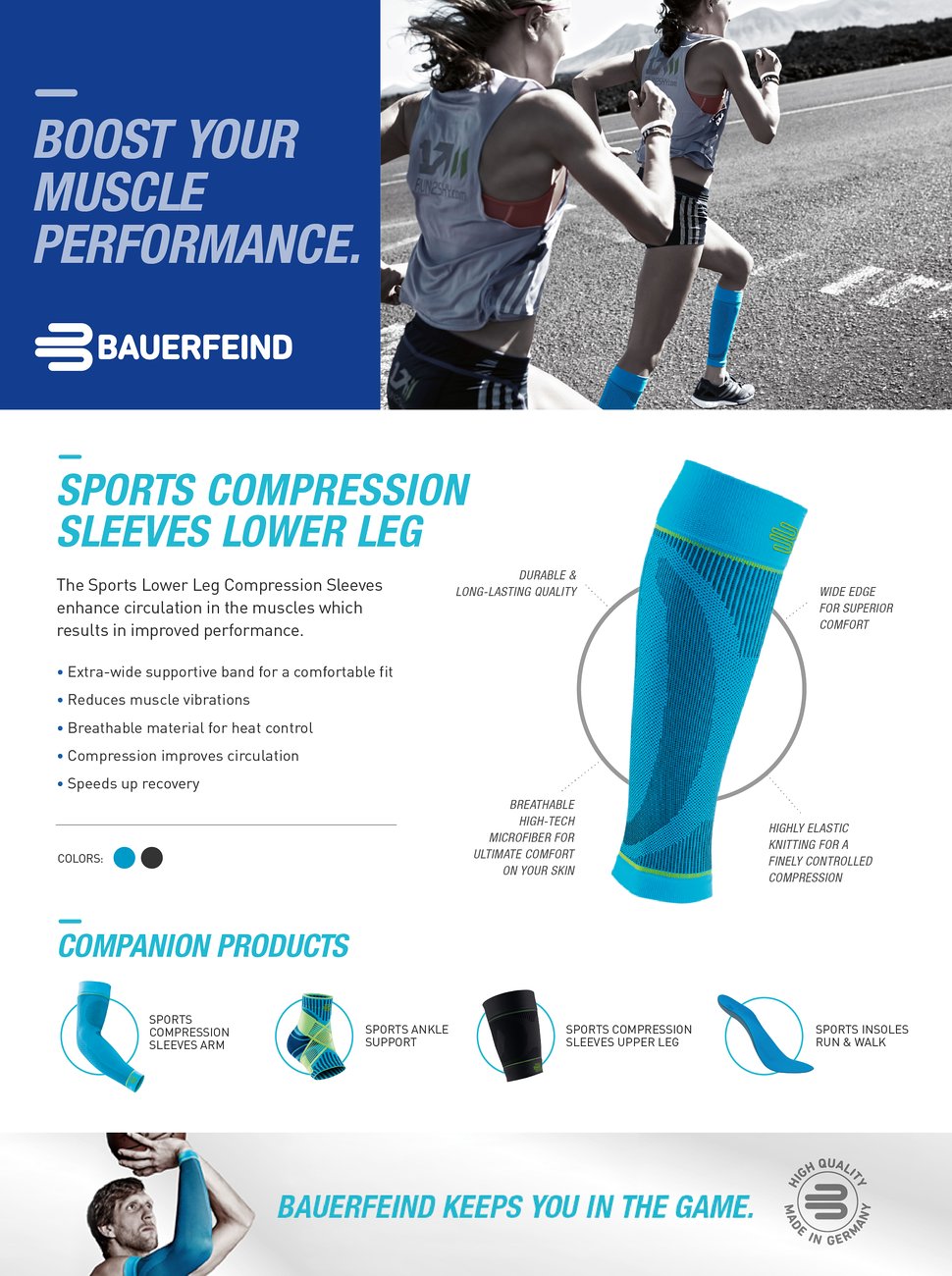 Supports the lower leg / calf muscles while playing ball and endurance sports!
DESCRIPTION:
The Sports Compression Lower Leg Sleeves provide medical compression for maximum leg muscle performance. The sleeves boost the blood flow to the muscles, helping the entire lower leg receive an increased supply of oxygen and allowing the leg muscles to recover quicker. Leg muscles warm up faster thanks to the improved circulation, which can help protect against injuries.
FEATURES:
- Highly elastic knitted fabric for a carefully regulated amount of compression based on medical standards
- Wide edging band for a perfect fit and exceptional comfort
- Breathable high-tech microfiber feels good on the skin
- Durable and washable material
BAUERFEIND SPORTS LINE!
When you want to perform at a high level you need to know you can depend on your body in any situation. The premium sports lower leg compression sleeves of our SPORTS LINE will boost your self confidence to know your body can handle the stress that comes with sports activities. The Bauerfeind Sports Line results in better endurance, less fatigue and quicker recovery times!
BE PREPARED
Ensure the perfect fit for the ideal effect. Our measuring zones make it easy for you to find your perfect size.
A) Measure the circumference of your calf at the largest point. B) Measure the circumference of your ankle at the narrowest point above the ankle bone.
Reviews (0)